2017年 08月 08日
**追記(2017.8.8.) USPTOレポート1件**




◆Alice判決以降の§101に関連する判決など、、、収集中。




【米国、USPTO、特許適格性、米国特許法、§101、Alice、patent-eligible subject matter、ソフトウェア関連発明、ガイドライン、抽象的アイディア、保護対象、ソフトウェア、フローチャート、判断手法】

◆特許適格性(§101)の判断のためのフローチャート〔2014 Interim Guidance〕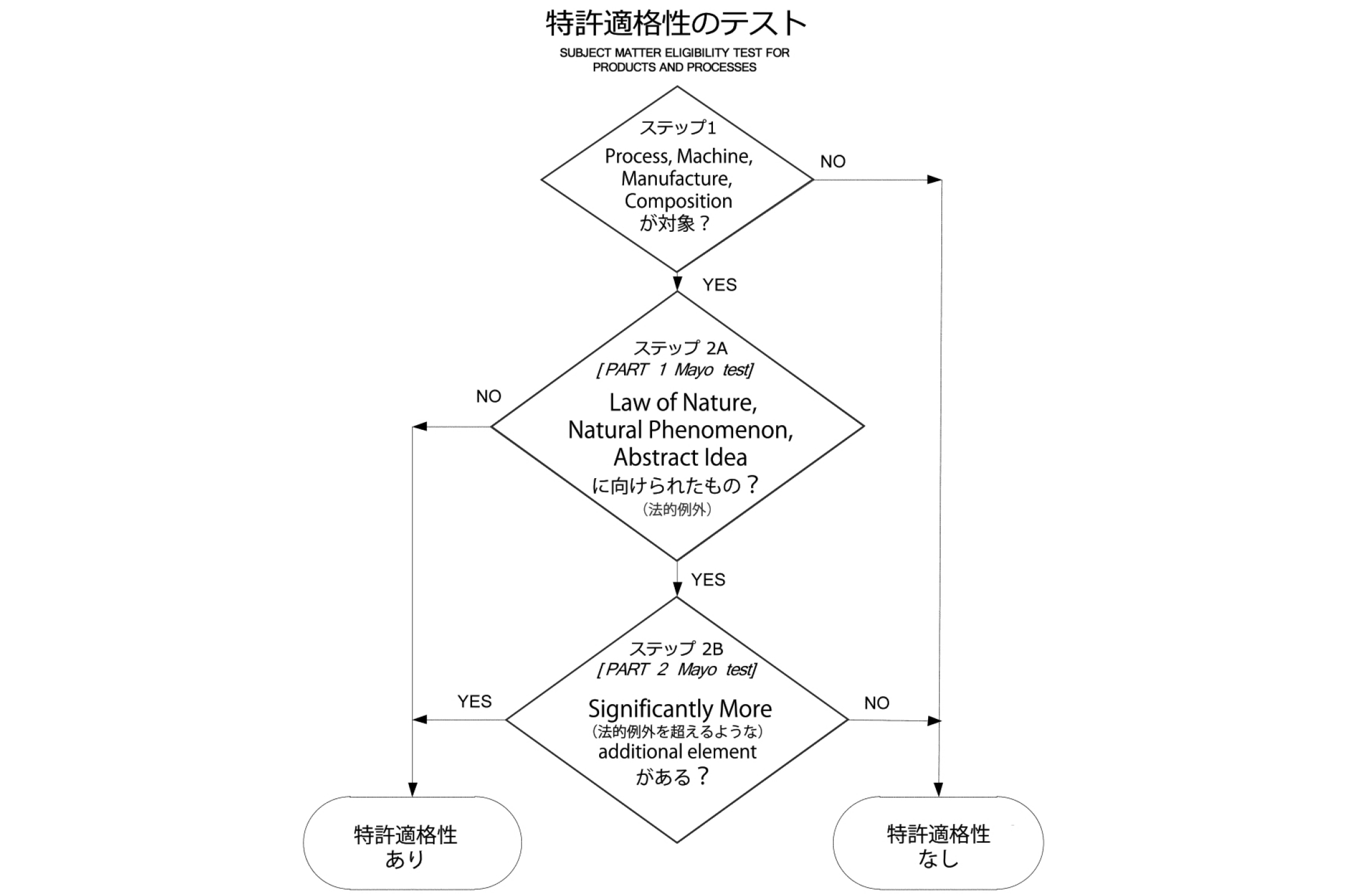 ◆Significantly Moreって?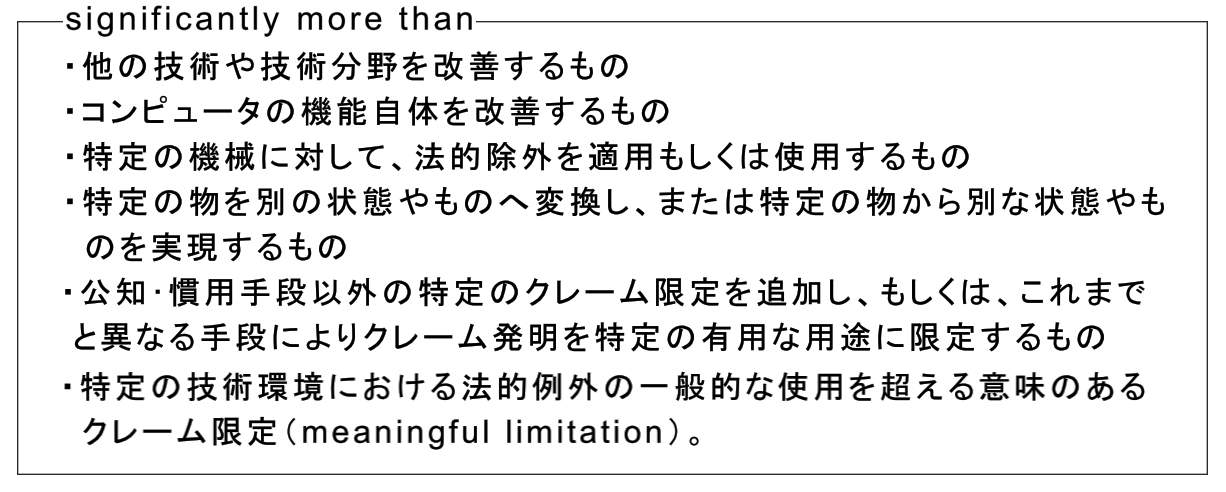 ・コンテンツフィルタリング、サーバ・クライアント
・An inventive concept may be found in the non-conventional and non-generic arrangement of known elements.
・「構成要素が組み合された場合の…地裁の分析には同意せず、…従来の…柔軟性がなかった技術的課題に対して、一般にはないカスタマイズされた特別なフィルターを提供している…として、発明概念が見出せると判断された。」(吉田悦子、AIPPI(2016Vol.61 No.10))
・肝細胞2回凍結、方法クレーム
・従来技術(アニメータ)に対するプリエンプションアナリシス
・代替的なアプローチがあることの提示by特許権者側
・パワーグリッド、データ受信、解析、表示
・ "on collecting information, analyzing it, and displaying certain results of the collection and analysis."は抽象的アイディアと判断される。
・Cell phoneへのストリーミング配信、ブロードキャストシステム。
・クレーム/明細書に具体的な手段の開示。
・単に機能を書いただけでは×、"how"が必要。
・claim does not "improve or change the way a computer functions" nor is there a "claim here describing a particular method of incorporating virus screening into the Internet".
・"merely collect, analyze, and/or present information, even when limited to a particular content".
・ステップ2…inventive concept ナシ
 generic computerでのroutine, conventional activitiesの実施
・Step2Aの問題点…多くのクレームは何かしらのabstract ideaを含んでいる。コンピュータ等についてのimprovement。
・クレームが "a specific means or method that improves the relevant technology or are instead directed to a result or effect that itself is the abstract idea and merely invoke generic processes or machinery." にフォーカスしているか?
・明細書…story of the inventionや、作用効果、実用的な用途などあると良い。テクニカルインプルーブメント。
・クレーム…機能(何をするか)でなく、、どのように実行するか(具体的な解決手段)を記載。
・OA応答についてメモ→Remarksの中でKey Phaseを使う ex. "When looking at the additional limitations as an ordered combination, the invention as a whole amounts to significantly more than simply organizing and comparing data."